HIGH-QUALITY MEDICAL DEVICE
FOR HIGH-QUALITY BIOLOGICS
THE OPTIMAL CELL SEPARATION AND CONCENTRATION
IS A CRITICAL STEP IN POINT-OF-CARE REGENERATIVE MEDICINE.

An exclusive soft centrifugation technology that optimizes platelet and cell separation and concentration , preserving their integrity and viability.
MOTION THAT CARES
it is all about gravity, mass, time and cell care.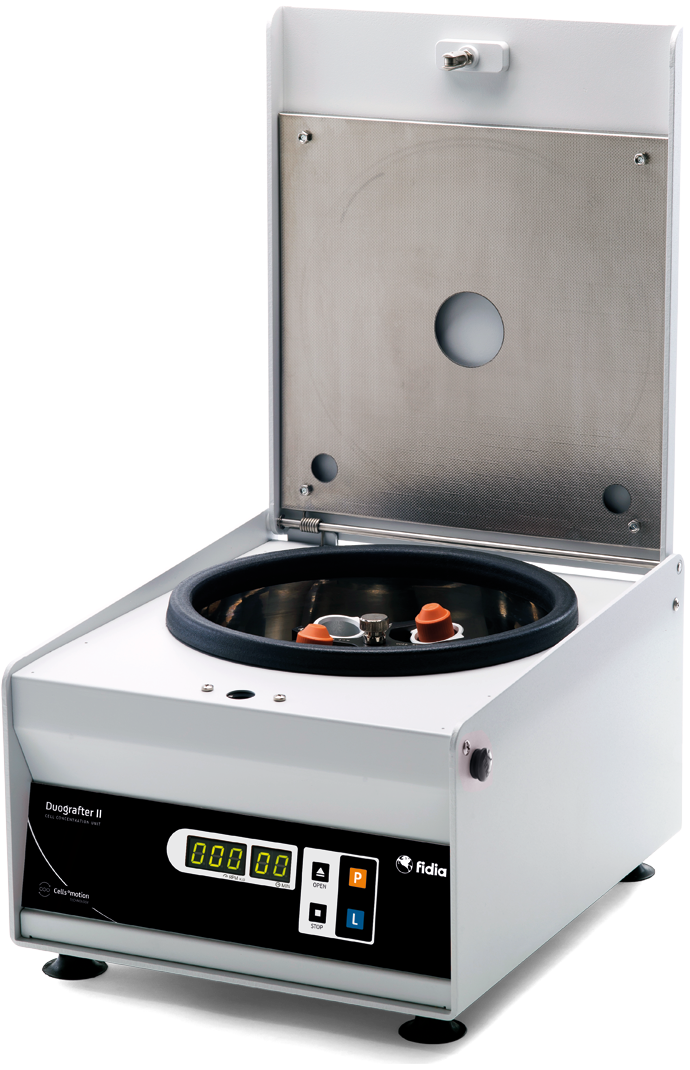 Small, Silent, Sterilizable
DESIGNED FOR OUTPATIENT & OR